Why You Should Choose Baystate Mold Advisors!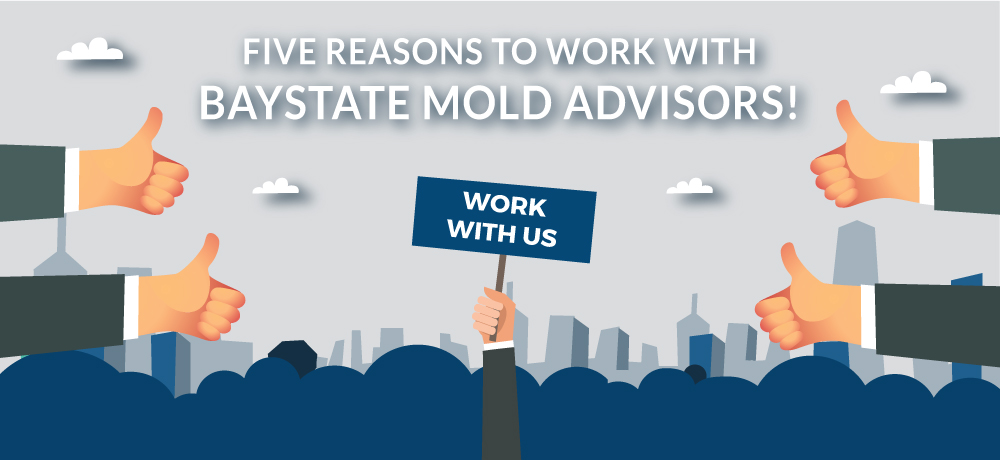 Before buying a house, it is smart to get it inspected for troubles you may face when you move in. Besides the structural integrity of the place, you also need to think about the quality of air inside. Poor quality air can result from the presence of mold and other pollutants in the home. These can lead to respiratory congestion, headaches, dizziness, fatigue, and other health issues, which make is vital to consult a mold and air quality testing specialist.
However, if you're looking for the best mold inspection company around you, you need to put in a sufficient amount of research to find someone that matches your expectations. You also need to go through reviews you see online and speak to people who've worked with them.
At Baystate Mold Advisors, we are confident about the services we provide and will not shy away from giving you references. Besides, we will be happy to tell you why we are the top name in the mold inspection business. Here are a few reasons why we are the best at what we do.
We come recommended. We have an excellent reputation and many reviews from our customers. We have five-star ratings on Google, Home Advisor, Angie's List and no complaints registered at the Better Business Bureau.
Our work comes with a warranty. We offer options from a one year warranty up to a thirty-year warranty of no new mold growth on treated surfaces. We can provide a fifty-year warranty on new construction that is backed by the product manufacturer.
We are dedicated to quality. That means we do cost more than some of our competitors, but you will be shaking our hand at the end of the project instead of being frustrated with our costs.
We are eco-friendly. We offer a full range of products, including treatments that include green products like hydrogen peroxide, chitosan-based and mold eating enzyme. We have been using PCO (photo-catalytic oxidation) since 2010, while other companies are just starting to use this technology.
We are experienced. We have seventeen years of waterproofing experience and twelve years of air quality testing and ten years of mold inspections and remediation experience. We like to help people to solve their problems the right way. Our expertise allows us to offer suggestions to handle issues, directly and indirectly, related to mold. We are also a charter member of N.O.R.M.I., the National Organization of Remediators and Mold Inspectors, which very few in Massachusetts can claim.
As the best mold inspection specialists in Brockton and Cohasset, MA, we ensure that we exceed expectations and always put you first. We specialize in mold inspection, mold remediation, air quality testing, and foundation crack repairs. We aim to help you and your family breath easy by ridding your home of mold and other pollutants that can lead to poor health and deteriorate the structure of your home.
To learn more about the services we provide at Baystate Mold Advisors, please click here. To read what our clients are saying about us, please click here. If you have any questions about how we can help you, get in touch with us by clicking here.